Please refer to the bottom section for information regarding our teachers.
DIRECTOR OF FINE ARTS
Jason King, 407.905.7737 X3391
ACTING
Rosemarie Redman
DANCE
Gilliane Hadley
Stephanie Crane

MUSIC
Heidi Larson, Piano
Ann Thorsen-Moran, Piano
Shannon Robinson, Voice
Kathy Seman, Violin
Ryan Streb, Violin, Guitar
Neal Faul, Guitar
Michelle Territo, Flute
Tamara Danielsson, Saxophone, Clarinet
Sam Zambito, Trumpet
Andrea Rowlison, Trombone, Baritone, Tuba
Colin Robison, Percussion
---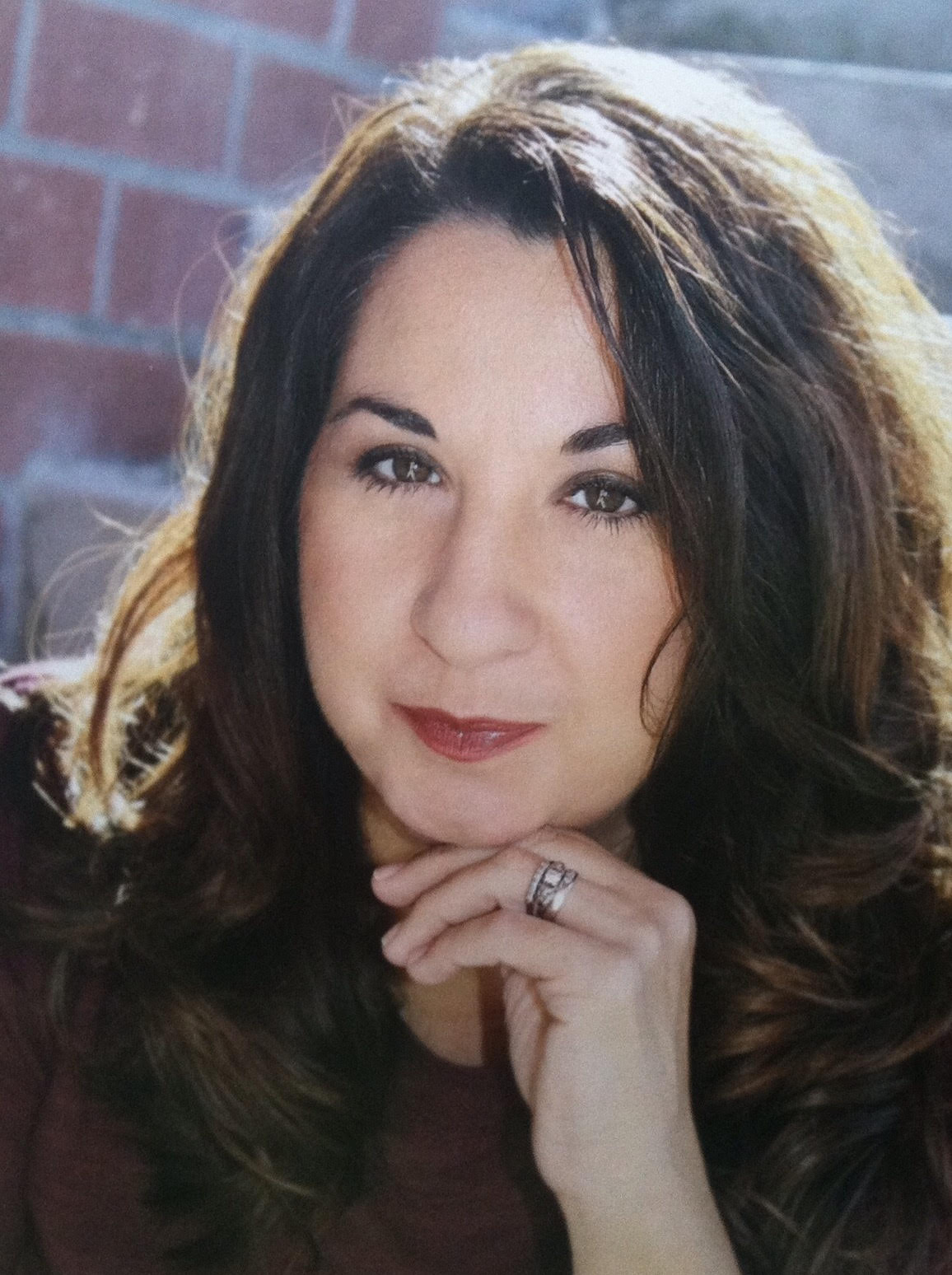 Rosemarie S. Redman has been performing since she was only five. She has studied at the American Musical and Dramatic Academy in NYC and earned her degree in Voice Performance from Centre College. Mrs. Redman has performed numerous roles including 'Fanny Brice' in Funny Girl, 'Esther Smith' in Meet Me in St.Louis, 'Bonnie' in Anything Goes, 'Grace' in Annie, 'Smitty' in How to Succeed in Business Without Really Trying, 'Lucy' in You're a Goodman Charlie Brown, and 'Babe' in Good News. She has also performed in numerous Musical Revues including Beguiled Again at Florida Stage, Steppin' Out at Artpark, and Sing for Your Supper at Stage Door, to name a few. Many of these performances have been as a member of The Actor's Equity Association. Mrs. Redman has extensive experience teaching Musical Theatre, Drama, Dance and Voice to grades ranging from PK3 thru 12th at prominent institutions throughout Central & South Florida. In addition, Mrs. Redman is an Arts Integration Specialist for the Orlando Repertory Theatre trained through the Kennedy Center for the Performing Arts.
---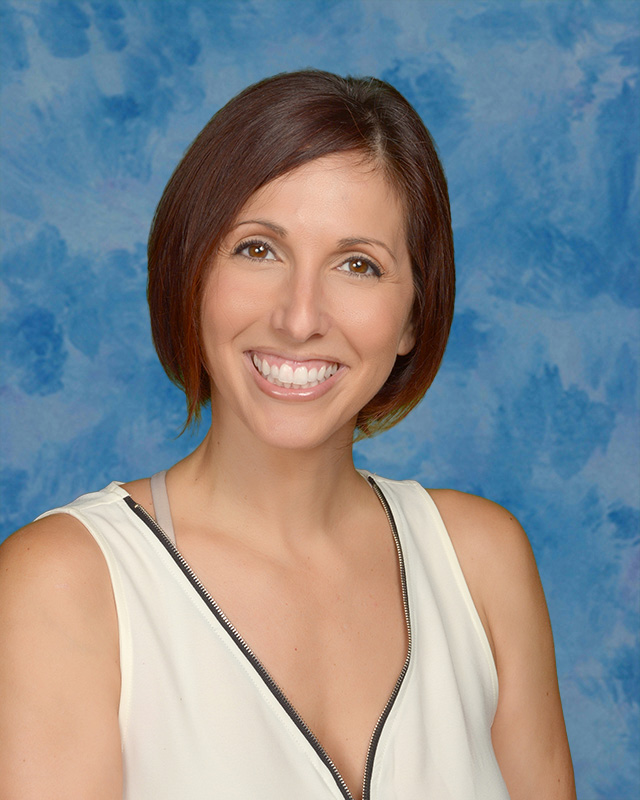 Gilliane Hadley is originally from Miami, Florida, where at age 15, she began dancing professionally with local production companies and in special events. She attended New World School of the Arts High School and subsequently College, where she received her BFA in Dance. Ms. Hadley was accepted into the jazz dance summer intensive at Jacob Pillow and was a scholarship student at Broadway Dance Center. She has performed with the Isadora Duncan Dance Ensemble throughout South Florida, New York, Australia and at the Kennedy Center in Washington, D.C. and was a member of Freddick Bratcher and Company. She has also performed in videos, television, and concerts, for many international artists including Carlos Vives. and danced for Celebrity Cruises. Ms. Hadley joined the WPS family in the fall of 2014 teaching high school dance and IB dance. Ms. Hadley recently became the Juilliard-Nord Anglia North American Dance Regional Lead.
---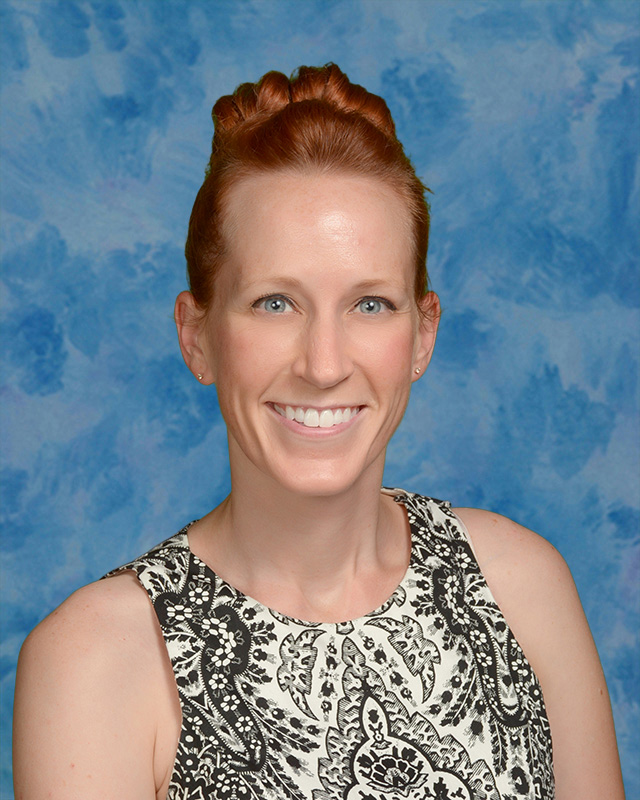 Stephanie Crane is in her eighth year at Windermere Prep and teachers Lower School Dance as well as coaches the Lakerettes Dance Team. She has over 25 years of dance experience and has trained in ballet/pointe, jazz, tap, musical theater, lyrical, contemporary, hip hop, high kick, pom, and more. She danced with Ballet Arts Minnesota and Out on A Limb Dance Company, and studied for years under the coach of the Minnesota Vikings Cheerleaders. Ms. Crane coached and choreographed for high school dance teams in Minnesota and taught at various studios there before moving to Orlando, where she danced in shows and parades at Disney World for five years before finding her home at Windermere Prep. She is so happy to be able to share her love of dance with her WPS family.
---

Heidi R. Larson, NCTM (Nationally Certified Teacher of Music) has a distinct passion and energy for teaching piano. She has 26 years of teaching experience with student ages 3-85. Ms. Larson graduated Magna Cum Laude with a Bachelors of Music in Piano Performance and Piano Pedagogy. Ms. Larson is a member of the Music Teachers National Association, National Federation of Music Clubs, and the Orlando Music Club. Her students have earned local, state, and national awards for solo performance as well as composition. Ms. Larson has published her own theory book series, "The Well-Rounded Musician," as well as several books of original compositions. She has extensive experience in accompanying and teaching at Utah State University's Youth Conservatory Preparatory Piano Department. Miss Heidi loves teaching and watching her students learn and grow at each lesson. She has three children of her own - ages 14, 12, and 7.
---

Ann Thorsen-Moran is an enthusiastic piano teacher with excellent communication skills and diverse experience with music performance and instruction. Mrs. Thorsen-Moran has a Bachelors of Arts from Viterbo University in Music Performance and Pedagogy. She is a member of the Royal Conservatory of Music, the National Guild of Piano Teachers, the American College of Musicians, and the Federation of Music Clubs. She won the young artist award in 2009 for the State of Florida. Mrs. Thorsen-Moran has studied music for 34 years and taught music and performance for 17 years. She has accompanied bands at Disney, Universal, orchestras, choirs, Broadway shows, and soloists, including renowned opera singers. As a teacher, she has a profound ability to communicate musical concepts and instructions clearly, while making music fun and exciting.
---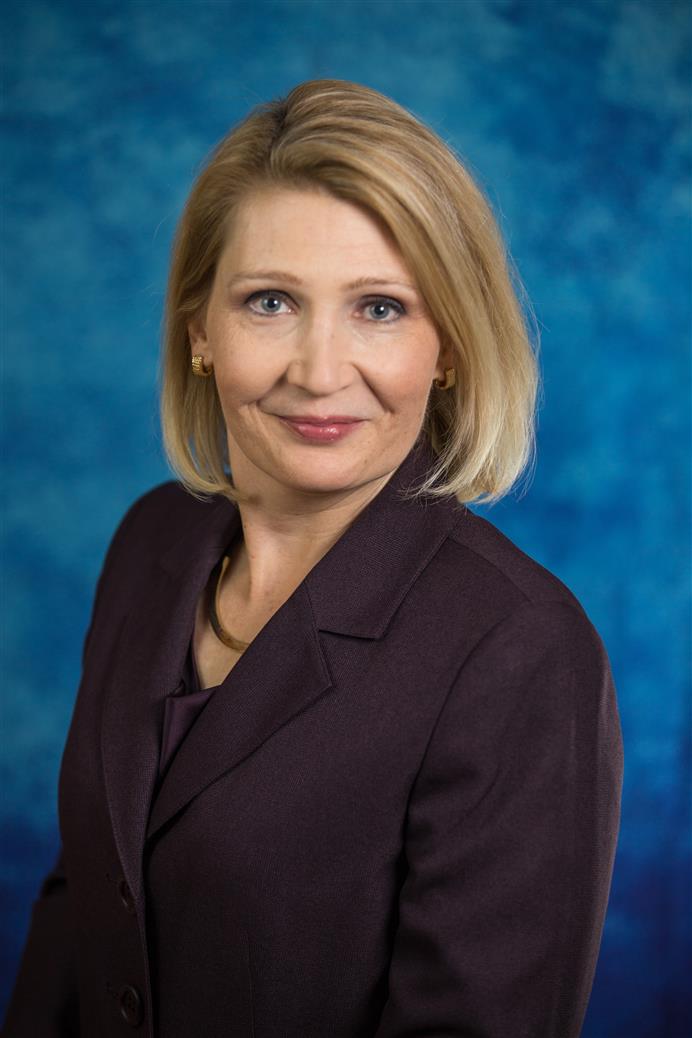 Jane Moore received her musical training at Rollins College, Stetson University and the University of Northern Colorado and holds Bachelor and Master of Music degrees in Piano Performance. Ms. Moore has extensive experience teaching students from grades PreK-12 at institutions throughout Central Florida. Performing regularly as a collaborative artist and soloist, she is the accompanist for the Bach Festival Youth Choir in Winter Park, Florida, and former accompanist for the Dallas Symphony International Conducting Competition. She has also performed at the Dave Brubeck Festival. Ms. Moore has served as the piano department head and studio instructor at Aims Community College campuses in Colorado and leader of music admissions at Stetson and Depauw Universities. When she is not teaching or performing, Ms. Moore enjoys travel and volunteer work with her family.
---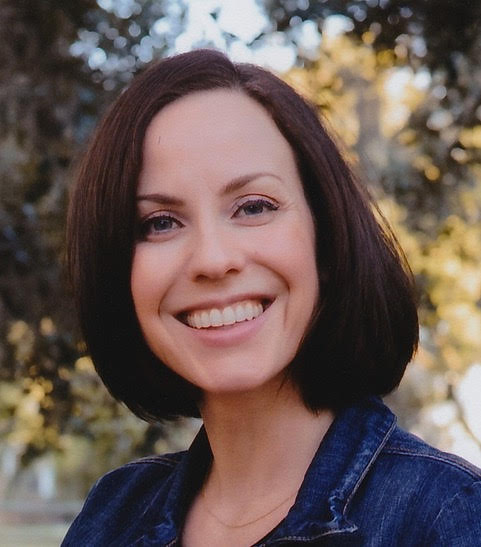 Shannon Robinson found her love of the performing arts as a high school student, singing in show choir and productions ranging from Evita to Once Upon a Mattress. After graduation from high school, Mrs. Robinson attended the fine arts program at Medicine Hat College in Medicine Hat, Alberta. She performed in multiple musicals and stage performances learning the intricacies of theater arts while honing her craft. Following that, she began a nine-year full time run as the lead vocalist in a 4 piece original touring band, under the stage name Shannon Fayth and the Shannon Fayth Band. She released her debut album in 2000. During that time she worked on creative projects with the NSync production team, and songwriters such as P. Diddy Combs and the band The Script while she developed her talents as a writer and recording artist. Included in Mrs. Robinson's many writing and recording successes are multiple songs written for T.V and film such as Degrassi Junior High and Radio Free Rosco. As a Canadian A-list act, the Shannon Fayth Band toured and opened for Jeff Healy, Colin James and Kim Mitchell. This lead Mrs. Ronsinson's to her pursuit of education and love of learning. She completed a Bachelor of Science degree in 2014. She continues to work as a professional vocalist, performing in as many as thirty shows a year with Classic Albums Live, a company she has been touring with since 2003 until present. Mrs. Robinson has extended her love of music to her students as she began teaching at Winter Garden music in 2008 and has been teaching at Windermere Preparatory since 2015 as a private vocal instructor.
---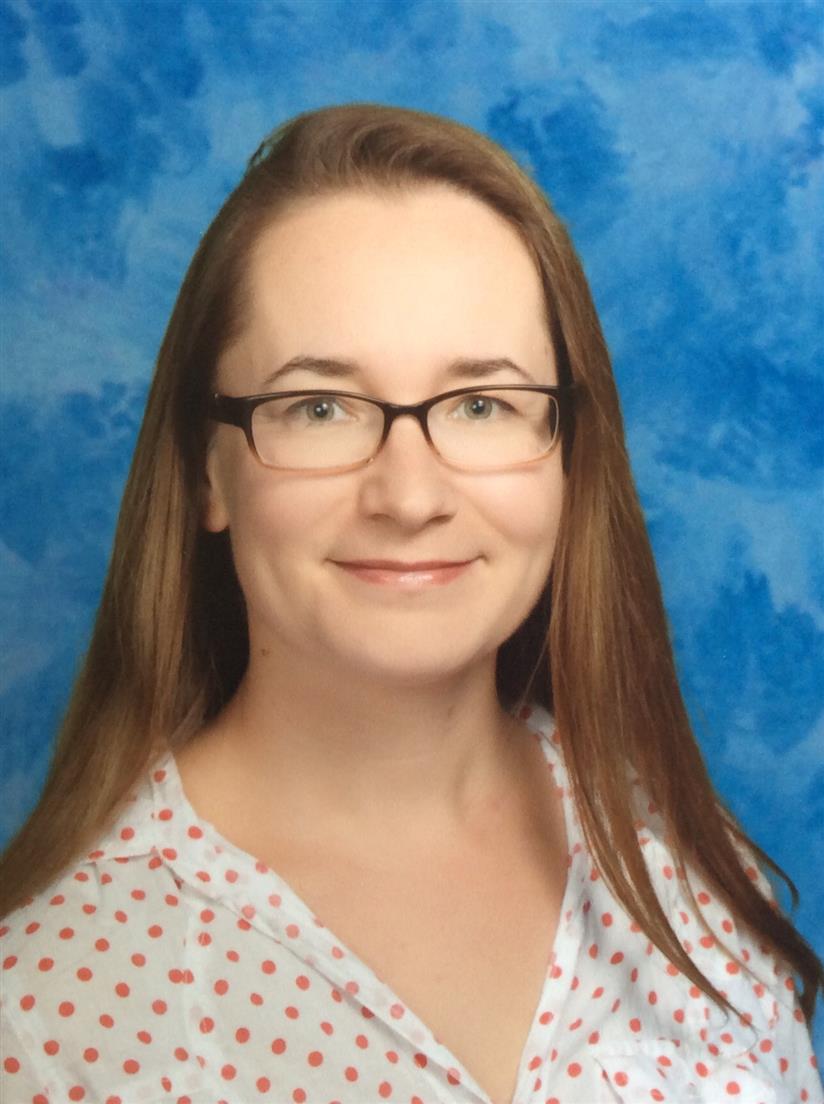 Laura "Lotti" Dorkota (ON MATERNITY LEAVE) received her Bachelor's Degree in Violin Performance and Teaching in her native country, Hungary. Upon receiving a full scholarship, she came to the United States and earned her Master's degree in Violin Performance at Southern Illinois University in Carbondale, IL. Currently, she is a full-time Lower School Music/Strings Teacher at Windermere Preparatory School and a Doctoral Candidate in Violin Performance at Louisiana State University. Ms. Dorkota has extensive experience in orchestra playing; she has performed throughout Europe, the USA, and Australia. She has attended multiple master classes held by prominent musicians including Kato Havas (Hungary, UK) and David Kim (concertmaster of the Philadelphia Orchestra). She was a participant of the Starling-DeLay Symposium (2017) at the Juilliard School of Music (NYC).
---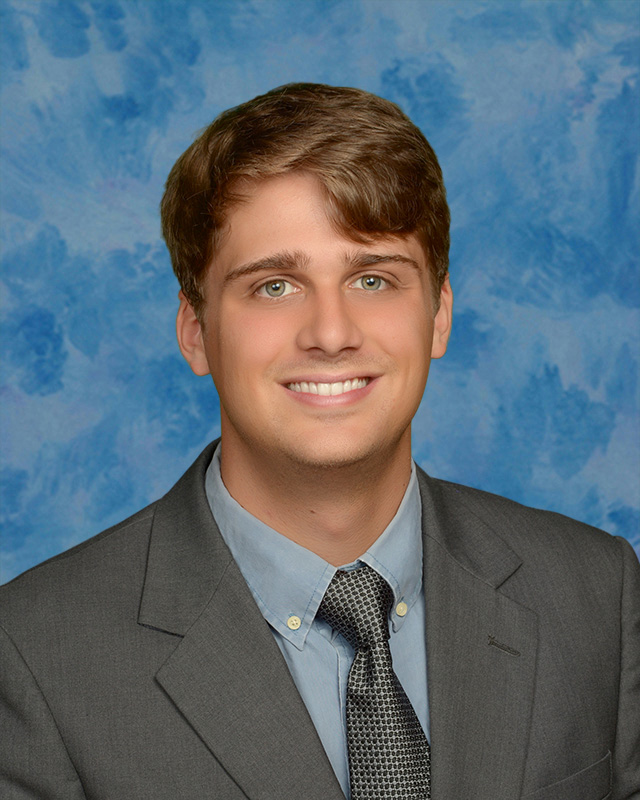 Ryan Streb is beginning his second year as a full-time Lower School Music Teacher at WPS. While at James Madison, Mr. Streb took part in the rigorous instrumental Music Education program, as well as the Jazz Studies minor. For his major, he completed all of the standard theory, piano, music history and performance requirements for all music majors. For his education concentration, he took technique classes for Voice, Brass, Woodwinds, Strings and Percussion and numerous courses on educational theory methods and pedagogy (most of them music specific). In the Jazz Studies program, he took five semesters of improvisation, one of Jazz History, and performed in at least one jazz performance group a semester (either a combo, big band or both).
---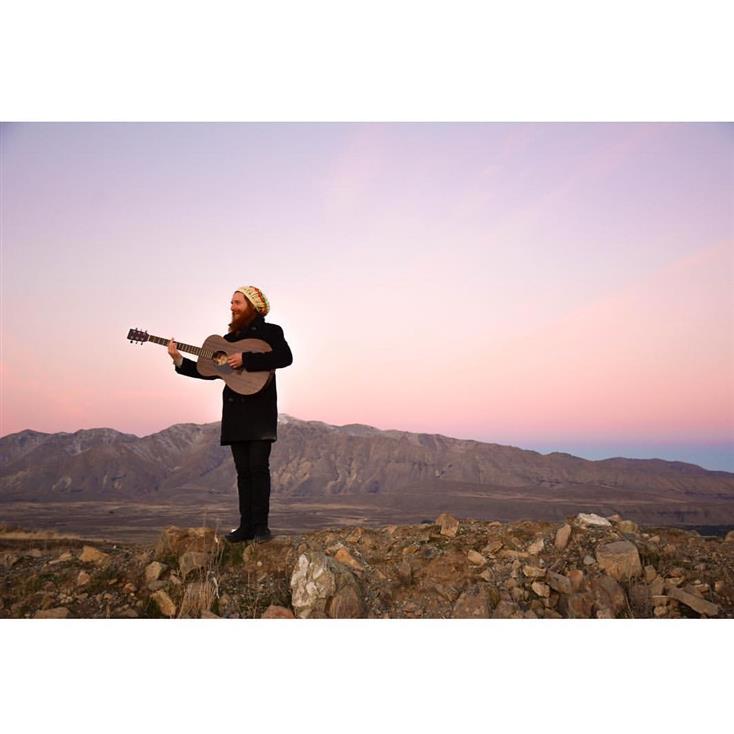 Neal Faul is originally a native of Cape Town, South Africa, and has lived, studied and performed around the world before settling down in Orlando, FL during the summer of 2009. In 2003 Mr. Faul relocated to Sydney, Australia where he studied both for an Advanced Diploma in Ministry with a focus on Guitar Performance, and a Bachelors of Music with a focus on Jazz Performance. During his time at the Sydney International Conservatorium of Music, he collaborated with various student musicians in shows ranging from jazz ensembles at corporate functions to multiple concerts celebrating guitar music at the Riverside Theater. His final recital, which led to him being named Student of the Year, was a collection of original pieces ranging from blues and jazz to experiments in acoustic aleatory collaborations between guitar, cello, piano and Dizi (bamboo flute).
Upon completing his studies Mr. Faul traveled, along with his wife, back to South Africa where he resumed performing and teaching for a short time. During this period his focus was mainly on providing performance coaching and instruction in guitar technique, in a ministry context, as well as performing with various local musicians. His travels then took him finally to Orlando, FL by way of the United Kingdom and Lincoln, NE. Since moving to Orlando in mid-2009 Mr. Faul has established his own private teaching studio as well as teaching at various schools in the area.
Most recently he has become involved in the Orlando musical theatre scene, and has performed in musicals ranging from high school productions of Rent through to Tommy! at the Mad Cow Theatre. He has music directed Rent for the Maitland Academy of Performing Arts and has worked with various directors and music directors such as Tim Evanicki, Don Hopkinson, and Heather Langs. He has been a pit guitar player in Aida, Seussical, Once on This Island, Little Shop of Horrors, Tommy!, The Addams Family, The Whiz, Pippin, and Spring Awakening. In 2014 he performed with the Shawn Starbuck Band at Rock the Universe. He has also worked with local Orlando musicians such as Jarritt Sheel, Don Sanderson, and Gregory Parnell.
Mr. Faul is currently working towards his MA in Music with a focus on jazz performance and continues to teach as well as perform.
---
Michelle Territo has a performance degree in Woodwinds from the University of Michigan. Her performance experience includes Disney World, Disneyland, Opryland, Cedar Point, Orlando Philharmonic, Brevard Symphony, recordings for Disney and Jalen Publishing. Her main interest is Pit Orchestra playing for theater productions. Mrs. Territo is currently performing with the Port Charlotte Symphony and Disney's Pixar Live Show at the Hollywood Studios.
---

Tamara Danielsson, a saxophonist, is a native of Seattle, Washington, and received her B.M. in Jazz Studies from North Texas State University where she earned a spot as the lead alto saxophonist in the Grammy-nominated One O'Clock Lab Band. Mrs. Danielsson has since established herself as a versatile soloist and "sideman" who has performed with artists such as jazz legend Dizzy Gillespie, jazz/pop artist Natalie Cole, soul and blues icons Ray Charles and Aretha Franklin and Motown's Smokey Robinson. As a member of Chuck Owen's innovative Jazz Surge, whose two recent recordings garnered 3 Grammy nominations. She has recorded and/or performed with jazz greats Chick Corea, Slide Hampton, Randy Brecker and more. An active performer, Mrs. Danielsson has traveled the world performing on stages in South Africa, Europe, Scandinavia, South America, Canada and throughout the US. Her music can be heard on numerous recordings including her solo CD "So It Goes" and collaborative efforts with jazz great Danny Gottlieb "Gottlieb/Danielsson Project," as well as two CDs with revered Swedish trumpeter Jan Allen, "Dear Old Stockholm" and "Artwork." Tamara holds a Master's degree in Jazz Studies from the University of South Florida and is an active performer, clinician, and teacher as well. She has taught applied saxophone at University of South Florida, Rollins College, and Florida Southern College. She currently enjoys sharing her knowledge with the students of Windermere Preparatory School in Windermere Florida. Mrs. Danielsson is co-author of the Mel Bay instructional book, Essential Jazz Lines in the Style of Cannonball Adderley.
---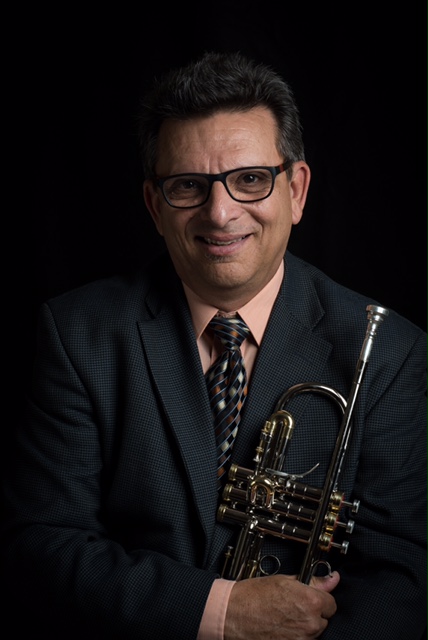 Sam Zambito attended the Eastman School of Music in Rochester, NY where he studied Trumpet Performance. His professional career includes more than 20 years as a staff musician and bandleader for the Walt Disney Company. In addition to his pursuit of the trumpet, Mr. Zambito is known internationally as an authority on music technology and synthesizer programming as well as a performer on the Electric Valve Instrument (EVI).
In addition to his activities as a freelance musician, Mr. Zambito is the Secretary/Treasurer of the Central Florida Musicians Association. He is also Professor of Trumpet at Valencia College and a Curriculum Advisory Board member at Full Sail University for their Bachelor of Music Production degree program.
Live in Concert at Disney's Hollywood Studios-
The Music of Pixar- A Symphony of Characters
Classical Trumpet Clip: https://www.youtube.com/watch?v=QD-PaAYUfB4
EVI Clip: https://www.youtube.com/watch?v=FgfvaBV7f3M
Commercial Trumpet Clips: http://thediggersband.com/
---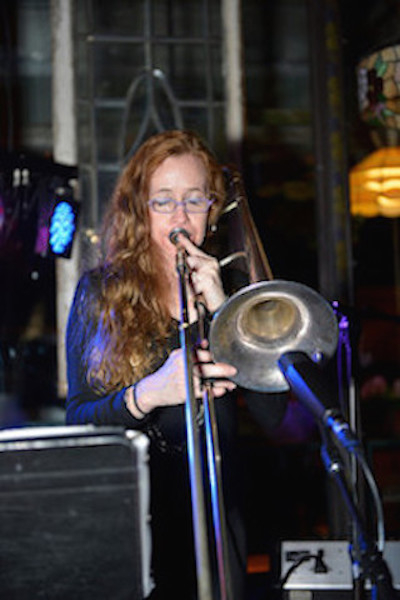 Andrea Rowlison was the first female trombonist to perform with the Guy Lombardo Orchestra, Harry James Orchestra, Tommy Dorsey Orchestra, Sy Zentner Orchestra, Universal Studios Brass Band and many other national and local bands. Miss Rowlison received her musical training at the Interlochen Arts Academy, Bowling Green State University and the University of North Texas where she completed Bachelor and Master of Music degrees and coursework toward a doctorate. Artists Miss Rowlison has performed with include Dizzy Gillespie, Nancy Wilson, Frank Sinatra, Jr., Ray Charles, Tito Puente, Millie Puente, Carl Fontana, Bill Watrous, Dave Steinmeyer, Louis Bellson, Kenny Drew, Jr., Mills Brothers, Sandi Patti, Marian McPartland, Connie Francis, Julius LaRosa, Teresa Brewer, The Fifth Dimension, O'Jays, Temptations, Four Tops, Englebert Humperdink, Barry Manilow, Shirley Jones, Rufus Reid, David Baker, Rossana Vitro, Renee Rosnes, JoAnn Castle, David Boyer, Connie Francis, Julius LaRosa, Peter Marshall, Gloria Gaynor, Joe Piscopo, Rick Margitza, Tim Hagans, Anna Maria Alberghetti, Percy Sledge, Johnny Thunder, Mary Wilson and The Supremes, and the Harry James, Guy Lombardo, Xavier Cugat, Tommy Dorsey, Charlie Spivak, Gene Krupa, Sy Zentner, David Boyer, Warren Covington, Ralph Carmichael, Sam Rivers, Larry Elgart, John LaPorta/Jack Peterson Big Band, Duke Ellington Orchestra, Chuck Owen and the Jazz S.E.R.J.E. Dallas Jazz Orchestra, Pete Petersen Collection Big Band and Nelson Riddle Orchestras. She has performed for the Ringling Brothers - Barnum and Bailey Circus, Norwegian Cruise Line, Carnival Cruise Line, Toledo Symphony, Sigmund Romberg Orchestra, Brevard Symphony, Orlando Philharmonic, Orlando Symphony, West Coast Symphony, Flagler Symphony, Grand Travers Bay Symphony. Monarch Brass, and the Tower Brass Quintet. Broadway shows performed include, Chicago, Camelot, Peter Pan, The Producers, Sweet Charity, State Fair, My Fair Lady, The Sound of Music, Andrew Lloyd Webber Review and The King and I. Miss Rowlison was solo jazz artist for the 2006 and 2010 International Women's Brass Conferences. She was the director of Jazz Studies at Seminole Community College for five years, faculty at Rollins College and Valencia Community College and is currently and trombonist for Universal Studios, Space Coast Pops, Florida Lakes Symphony, The Villages Orchestra and the Walt Disney World Orchestra and owner of Music Remembrance. Music Remembrance provides music ensembles and bands for wedding ceremonies, wedding receptions, events, memorials, and singing and musical telegrams in Florida since 1990. Visit Music Remembrance website for: venues, biography, testimonials, pictures, and recordings. http://www.MusicRemembrance.com.
---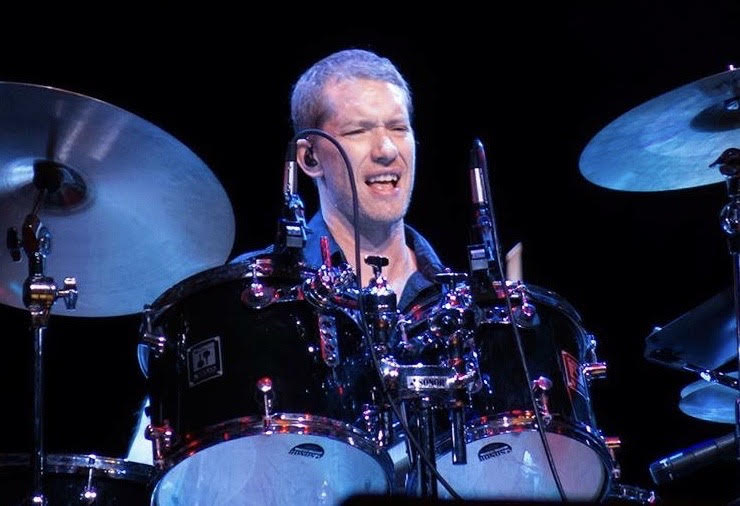 Colin Robinson, originally from Toronto, Canada, is a full-time drummer with Blue Man Group Orlando. He graduated from Humber College School of Music with an Honors Diploma in Music Performance and Theory. He has traveled to many countries with various pop acts signed to major record labels like Island Def Jam, Universal, etc. Mr. Robinson has been teaching private lessons at Windermere Preparatory School for over five years.
---
INFORMATION COMING SOON:
TBA